On August 21, 2017 Earth will experience a total eclipse of the sun. It will be visible from within a narrow corridor across the United States. Although the moon's penumbral shadow (a partial eclipse) will be able to be seen by most Americans, only its umbral shadow will be seen in certain states (crossing west to east: Oregon, Idaho, Montana, Wyoming, Nebraska, Kansas, Missouri, Illinois, Kentucky, Tennessee, North Carolina, Georgia, and South Carolina).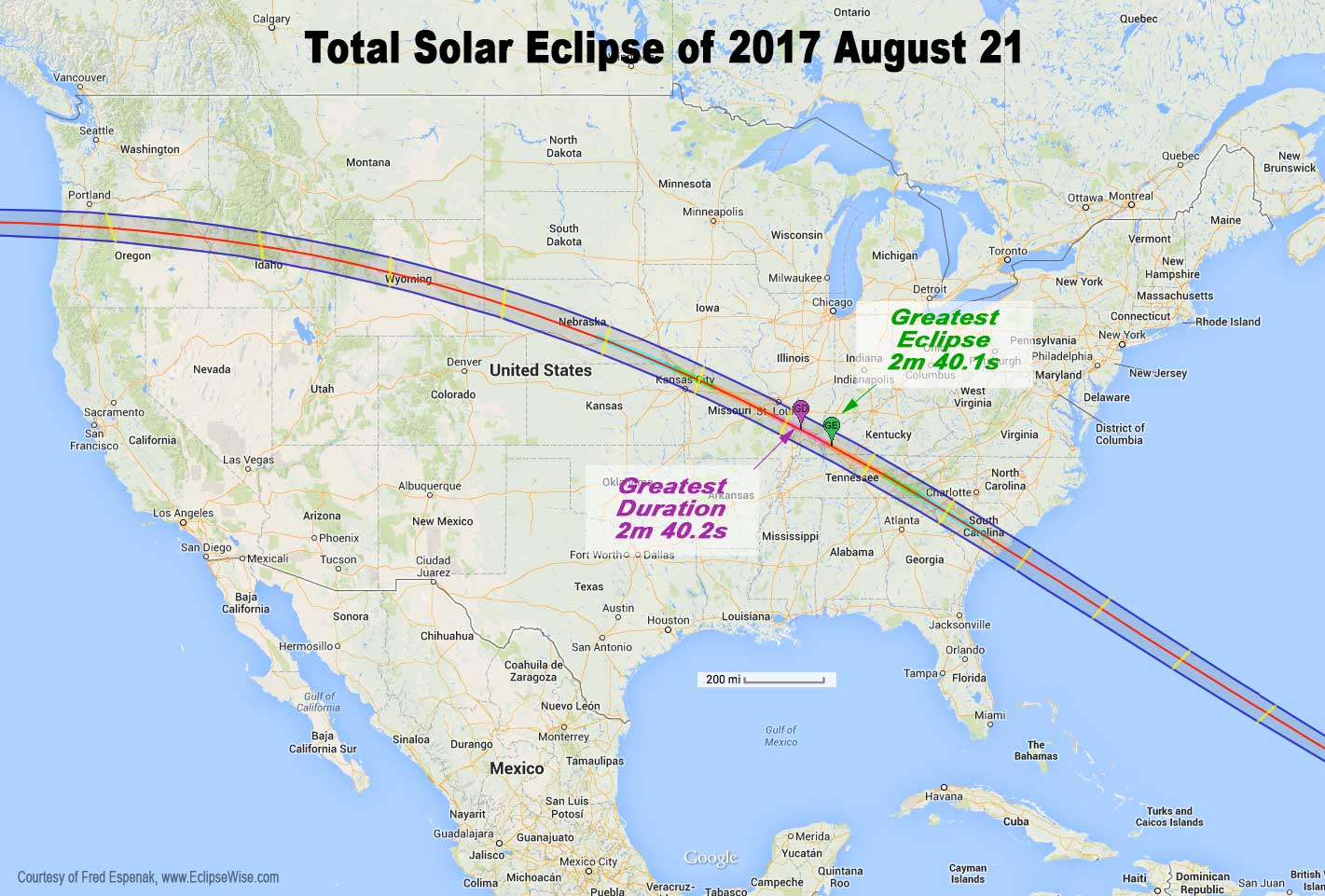 The last time a total solar eclipse was visible from any of the North American states was February 26, 1979.
Go to Total Eclipse for more information about this year's total eclipse including times for viewing.
How to translate UTC to your local time.
NASA's "How to view the 2017 Solar Eclipse Safely."
NASA's live streaming of the 2017 Total Solar Eclipse.
Participate in the Eclipse Soundscape Project which seeks to collect audio recordings during the total eclipse and turn them into a multisensory experience.
Participate in Life Responds project that lets users log wildlife sightings 30 minutes before, 5 minutes during and 30 minutes after eclipse.