One of the articles I reviewed as I researched for my posts on grape vines, stated "…CO2 seems to stimulate even more vigor in vines than other plants…." (Cooperative Extension Ask an Expert) This really piqued my curiosity. It seems vines appear to grow faster because increased CO2 reduces their need for as much sunlight to perform photosynthesis.*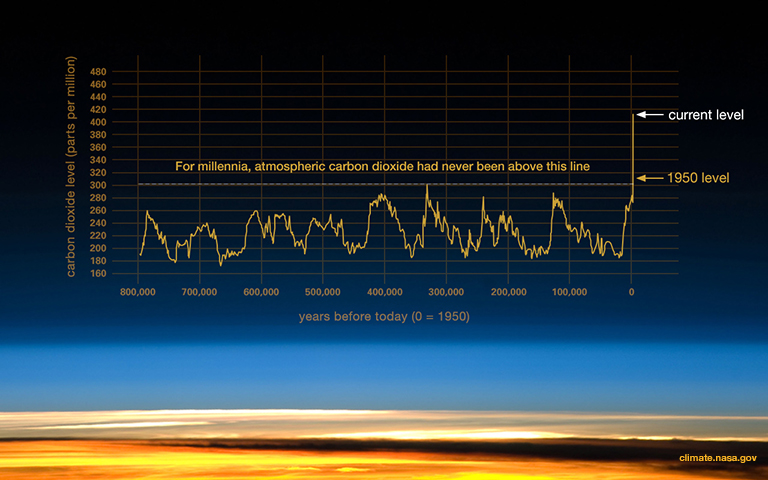 Apparently, all plants grow faster as CO2 (carbon dioxide) levels rise, but this growth is not typically healthy growth. This increased growth occurs at the cost of decreased nutrition. Loss of iron and zinc in food crops and loss of protein in grains, for example. This also means as trees grower taller and produce more foliage, they will not be as strong to withstand the ravages of the extreme weather cycles we've been experiencing because of global warming. Its a "catch-22" we need to be taking seriously.
Can evolution react fast enough? Can scientists figure out how to manipulate genes fast enough? Before our Earth is impacted beyond repair? I guess we'll see….
An easy to read article, which explains how photosynthesis is affected, can be found on The Ohio State University's College of Food, Agricultural and Environmental Sciences website entitled Higher Carbon Dioxide Levels Prompt More Plant Growth, But Fewer Nutrients.
An easy to read description on how this will affect our food can be found at Forbes entitled Rising CO2 Is Reducing the Nutritional Value Of Our Food.
*You may recall from my earlier posts, wild grape vine needs sunshine to grow, which is why you seldom find wild grape vine growing in the shade.