Because municipalities and homeowners are demanding it, and conservation-minded, practical business owners are realizing it, landscapers are getting more creative and are developing more sustainable tactics. Here are a few ideas which are not only eco-friendly, but also cost-effective: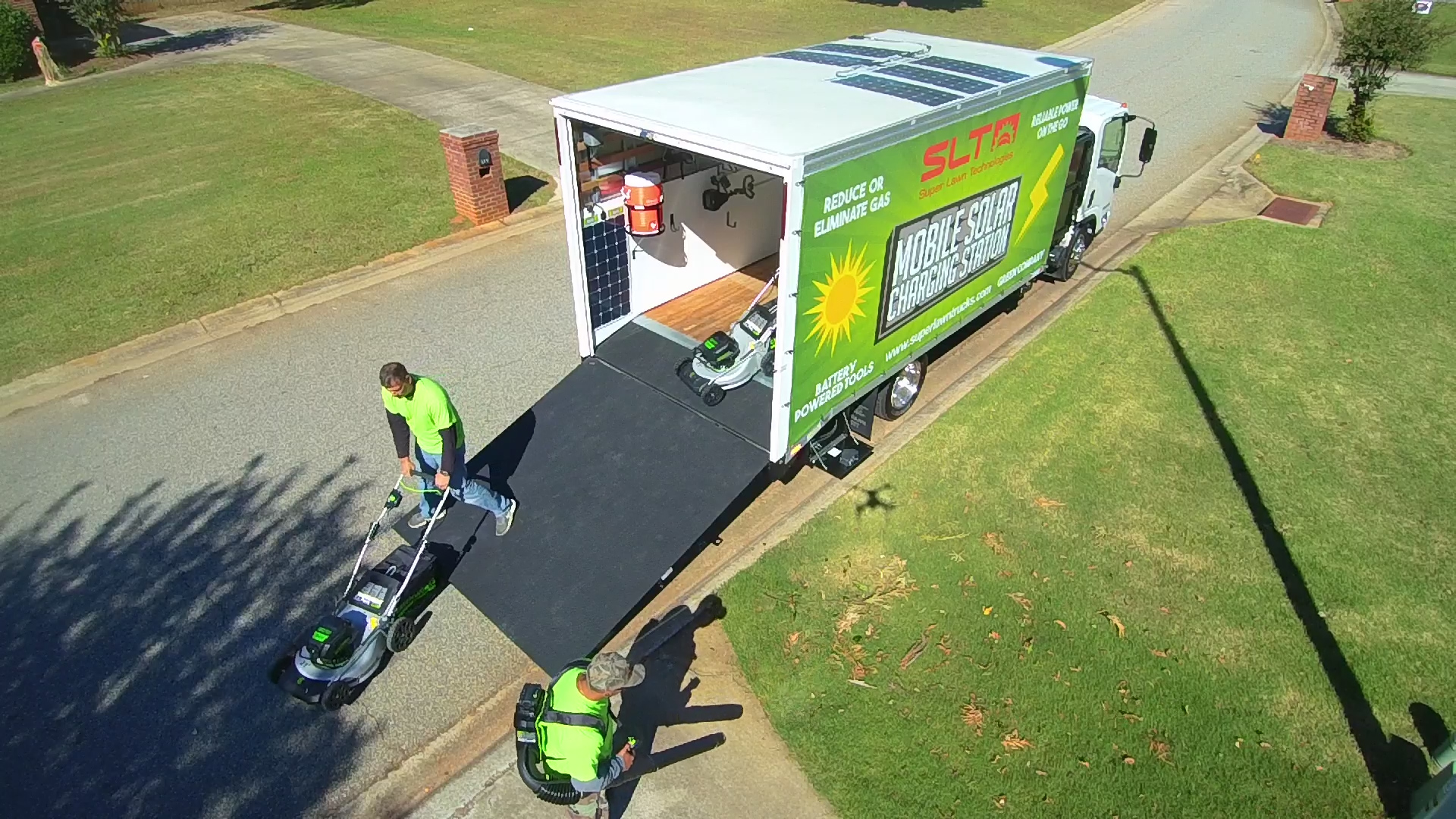 1. Solar-powered lawn mowers are becoming more prominently used because they can now recharge battery-powered lawn equipment while driving between jobs. Solar panels mounted on top of the trucks "gather energy from the sun and transfer that energy into a complex on-board battery storage system." Without gas-powered engines, solar-powered equipment operates for less cost and at a much lower noise level, and lowers "carbon dioxide emissions by a factor of 18." (The Telegraph)
2. Landscape suppliers are also getting into the recycling business. Landscape products, like edging, for example, are now being made from recycled steel and plastics, and in a variety of eco-friendly finishes. Like many other conservation-minded industries, landscape products suppliers are making the commitment to manufacture sustainable landscape products.
3. I was surprised to learn that about 59% of residential water is being used for irrigating yards. That sounds so unbelievable! But, we've all seen the misuse — watering during the day in high sunlight when the water evaporates or transpires quickly, and  before, during and after rainstorms when more moisture is not needed. Moisture sensor driven irrigation systems are now in style. Smart technology can also tell homeowners when a sprinkler head or a pipe connection is broken. Thank goodness smart controls are being used for conservation and not just for gadgets.
4. And finally, the trend is toward native landscaping. It's not a big leap, but it's good to hear. More wildlife-friendly, pollinator plantings to provide habitats for local fauna are being requested by new homeowners, and landscapers are realizing that plants native to the area are best suited for a successful landscape design.