Everyone's excited about Cheerios free seed give away through their #BringBacktheBees campaign. Cheerios Honey Nut is my favorite cereal, but I'm not excited about the free seed give away. It's a good promotional tool for General Mills, but it doesn't really promote good environment.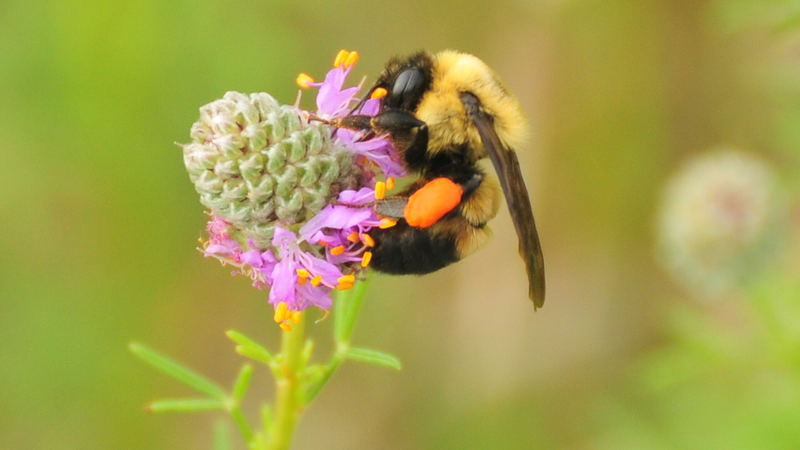 Wildflowers vs Native Plants
I know people in general think of wildflowers as good native forage for wildlife. But you and I both know the term wildflowers doesn't necessarily refer to native flowers. A wildflower is simply a plant — often out of place and growing on its own.
Let's examine the list of wildflower seeds provided in the General Mills seed packet.
Forget-Me-Not, Chinese
Wallflower, Siberian
Poppy, California, Orange
Coneflower, Purple
Aster, China, Single-Mix
Poppy, Corn
Coreopsis, Lance Leaved
Flax, Blue
Baby Blue, Eyes
Gilia, Globe
Indian Blanket
Coreopsis, Plains
Sweet Alyssum, Tall White
Hyssop, Lavender
Daisy, Fleabane
Aster, New England
Bergamot
Since there are no Latin names provided, we are not able to determine if even the potential native plants are native in origin. Many are Eurasian in origin. Some are on state invasive plants lists. Those that aren't cannot be expected to thrive in any soil and moisture condition. Most of these plants will be out-of-place which means the annuals won't be able to reseed successfully and the perennials won't be able to thrive.
Plant Native Bee-Friendly Plants
I have no doubt General Mills had only the best intention with this give-away. After all, they rely on honey bees for sweetening their cereals. But, if you or your family or friends have requested some of this free seed, please think twice about where you plant it. Please don't create a new opportunity for invasive species.
See Xerces' Eastern Great Lakes Region Seed Mix for native plants for bees and other pollinators.
USDA's PLANTS database. (A green state means the plant is native, but check the Introduced, Invasive and Noxious Plants tab to see if the plant is on any federal or state noxious weed list.)
Heather Holm's new book BEES An Identification and Native Plant Forage Guide includes tree, shrub and perennial plant profiles for the Midwest, Great Lakes and Northeast Regions.