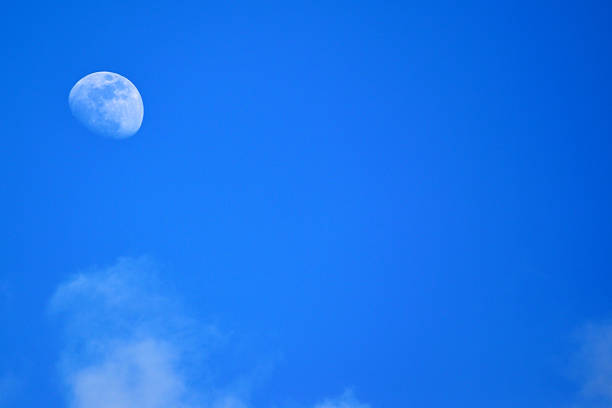 Saturday as we drove to our family Christmas celebration during the mid-morning, we were pleased to be able to follow the moon to our destination. Seeing the moon during the daylight is an unusual sight, so of course I wanted to find out more about this.
Well as it turns out, it is not an unusual sight to see the moon during daylight following a full moon. It happens because  the moon orbits around the Earth and the Earth orbits elliptically around the sun. When we see the moon at night, it's because it reflects the sun's rays back to the Earth. This is called illumination.
Because the moon, the sun and the Earth are not always at the same spot at the same time due to their various orbits, the moon goes through various phases of illumination: new moon, waxing crescent, first quarter, waxing, full moon, waning, last quarter, waning crescent.
Best Times to See the Moon During Daylight
The moon completes its phases in a 27.3 day orbit around the Earth but because the Earth moves just a smidgen slower, it appears to orbit us every 29 days. And, although the moon is above the horizon for approximately 12 hours each day, the amount of visibility varies depending upon where it is in its orbit and how close it gets to the sun as it orbits around the Earth. At 180 degrees from the sun, it is a full moon and difficult to see during daylight hours because it gets its maximum illumination at night.
According to EarthSky, the best times to see the moon during the daylight hours in the afternoon are within a week or so before the date of a full moon (when it is waxing) and within a week or so after the date of a full moon (when it is waning). This is when the moon is 90 degrees away from the sun and gets the best illumination into the daylight. At other times the moon is not getting enough illumination from the sun to be easily visible in the daylight sky.
Because there are two full moons during the month of January, we should have double the chance to see the moon during daylight this month.
See also NASA's Moon Phase and Libration, 2018
Also, A Supermoon for New Year's